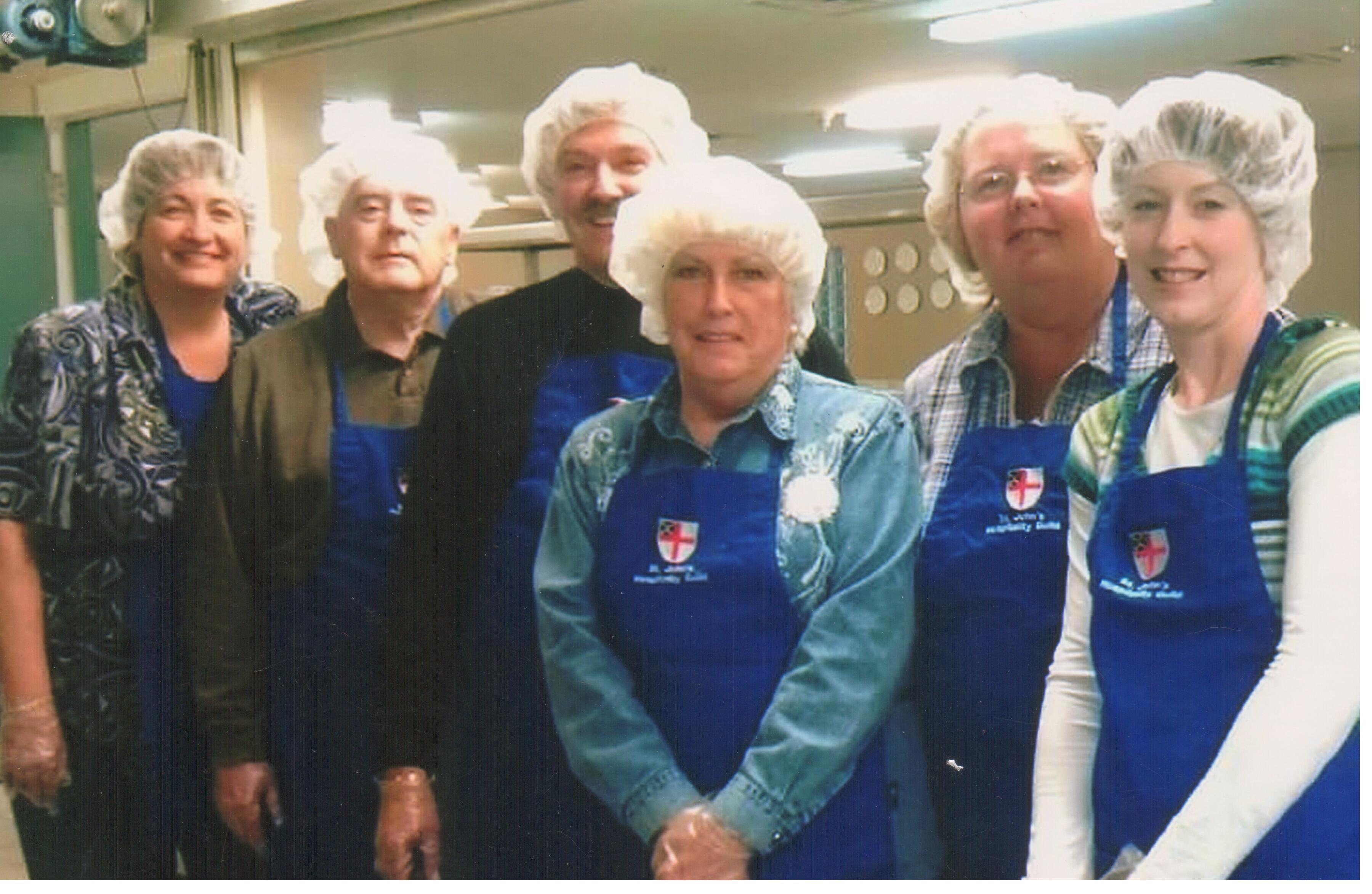 If you seek to find a place in God's work, join us in serving those in need.
The people of St John's have been given the opportunity to serve lunch at Morningstar Mission (MSM) on the 2nd Saturday of every month throughout  the remainder of this year and into next year.
How it works:
Four or five people will leave St John's at 10:30 am and arrive at MSM at 10:45 am.  We will have our St John's aprons with us and the mission will supply us with latex gloves and hairnets.  They will explain the procedure as follows"  at 11:00, the male residents of the mission are served.  At 11:30, the women and children residents are served .  At noon, the doors will be opened to the less fortunate in the surrounding community.  (FYI: some of the male residents have been up since 3:00 am preparing food for breakfast, lunch and dinner for approximately 150-200 people.  These men are truly awesome and you will leave admiring their dedication!)  You will be back at St John's by 1:30 at the latest. Serving at MSM is a heartwarming experience.  Everyone who has served has been touched by these people and leave with the knowledge that they have given hope to the hurting.
What we would like:
Twelve people who would serve as captain, one for each month, and would be responsible for getting the four people to serve.  That is just one time a year. How to volunteer: There is a new sign up sheet on the outreach bulletin board.
Please sign up.
It is an honor to serve the less fortunate of our community.  If you are not a member of St John's, we'd love to have you join us.  Just email us with your name and date (2nd Saturday of the month) and we will get back to you.
Email: office@stjohns-lockport-il.org
To donate:  Morningstar Mission Donation page